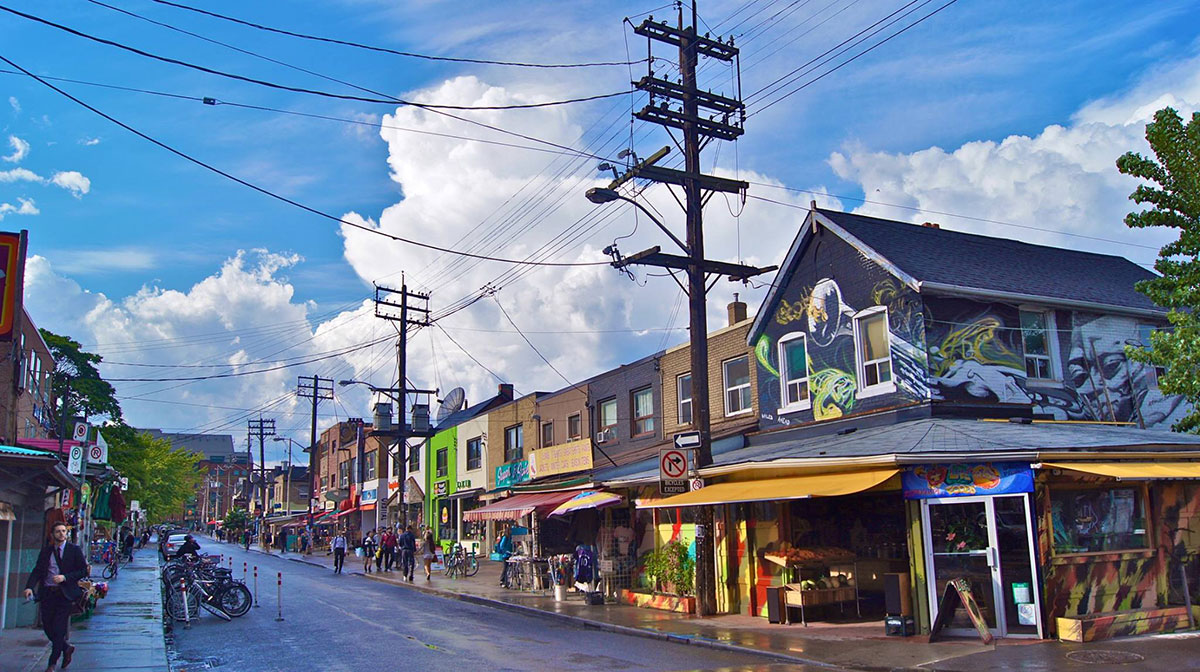 Friends of Kensington Market is a group of citizens who love Kensington Market and want to preserve its unique character and place in the fabric of the city.
Community Awareness

To increase public awareness of issues affecting Kensington Market and the community.

Provide a Public Forum

To collect and disseminate information on Kensington Market to members on the community.
Community Preservation

To defend the interests and preserve the built form and historic functions of Kensington Market, both proactively and by responding to issues of development as they may affect Kensington Market

Promote the Neighbourhood

To promote and enhance the character of the Kensington Market neighbourhood in such a way as to promote the well-being of the community as a whole.
Dominique Russell

Dominique Russell has lived in Kensington Market for 25 years. She is the author of Kensington, I Remember and the co-founder and current chair of FOKM.

Graham Hollings

Graham Hollings lives in Kensington Market.

Nick Horton

Nick Horton is a local business owner in Kensington Market and has a real passion for the community. He appreciates its long history and has true reverence for the neighbourhood's role within the city; past, present and future. He is on the front-lines helping the market evolve.
Maggie Helwig

The Reverend Maggie Helwig was appointed as the parish priest at the Anglican Church of St Stephen-in-the-Fields, at College and Bellevue, in May 2013. Before she became a priest, Maggie worked as a writer, editor, arts organizer, and human rights activist. She has published twelve books of poetry, essays and fiction, and her most recent novel, Girls Fall Down (which includes scenes set in a slightly fictionalized St Stephen's), was shortlisted for the Toronto Book Award in 2009, and chosen as the Toronto Public Library's One Book Toronto in 2012. She has been the literary editor of Canadian Forum, the co-coordinator of the Toronto Small Press Fair and the associate director of the Scream Literary Festival. Maggie has lived in or near Kensington Market for most of her adult life.

Sylvia Lassam

Sylvia Lassam has lived in the Market for 10 years. She is an archivist, and a founding member of the Kensington Market Historical Society